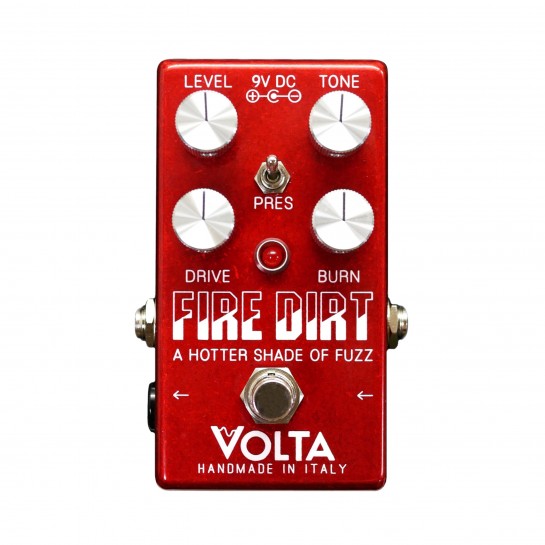 View larger
FireDirt
A FUZZ that LOVES PALM MUTING. And doesn't HATE BUFFERS.
Availability date:
Availability:
This product is completely handmade.
From the date of purchase it takes about 30 working days to build, test and do complete calibration.
We will build it just for you, and will be sent to you with a little gift!
A FUZZ that LOVES PALM MUTING.
And doesn't HATE buffers.
Muted chords + fuzz.

simultaneous notes + fuzz.
For fuzz circuits they are a problem, but not for FireDirt.
A fuzz with a dynamic DRIVE like the best distortions, but with the ability to BURN the saturation and make it "fuzzy" at will.

The BURN control in fact allows you to morph from tight, aggressive distortion, worthy of a hi-gain tube amp, to a full, vocal, thick fuzz, until it becomes grainy and compressed like vintage fuzz circuits on the verge of explosion.

The PRES switch has 3 positions to set the right presence in the mix. From sour to soft and everything in between.


FireDirt is compatible with buffers and active pickups and passive: unlike typical fuzz, it can be inserted anywhere in the audio chain.

FireDirt is a fuzz without compromise, for those who want to go beyond the limits of fuzz.